Gutter Installation in Portland? Check out Armadas Exterior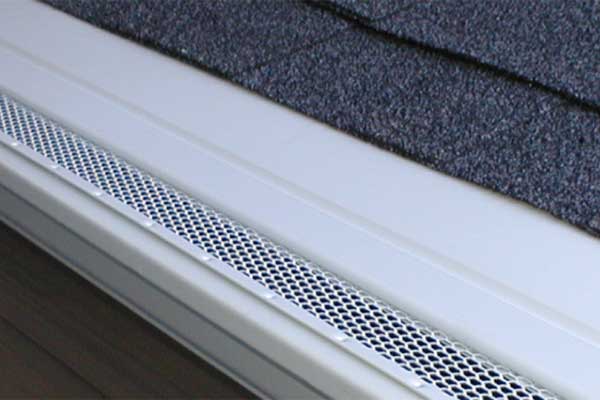 We all know how important gutter systems are to the protection and maintenance of your home. Especially when having gutter installation in Portland done. A good gutter system protects your home's roof, foundation, basement, driveway, and landscaping. So many parts of your home rely on the water drainage that your gutter system supplies! Of course, it's important to get a quality gutter system installed, in Portland especially – but that still leaves the question: What kind of gutters should I have installed on my home?
Choosing the Right Gutters to Install on your Portland Home
Sometimes, having choices can be paralyzing – especially when it comes to purchasing a product you're not familiar with. That's where Armadas Exterior steps in. Portland homeowners, we're here to educate you on different types of gutters and drainage systems, as well as our gutter installation system so that you can choose the right gutters for your Portland home.
Gutter Options For Your Home
There are a few general gutter profiles that Armadas Exterior offers. A Fascia, 5′,' or 6" gutter system with 2×3 or 3×4 corrugated downspouts, are good choices for the average size home. While the different styles of gutters can be made of copper, steel, or aluminum, it is important to note that steel can and will rust. At Armadas Exterior, we recommend making sure your installer is using high-grade material from a trusted source such as Lansing Building Products or ABC Supply that uses consistent gauge material and a 30-year or longer baked-on enamel paint. Likewise, it is worth noting that aluminum, the most commonly used material for gutter installation in Portland, is low cost and easily maintained as well as durable and long lasting! Unlike steel, aluminum will not rust. It also has a life expectancy of approximately 30 years or longer. Aluminum is the product of choice for residential installation of gutter in Portland, Oregon.Also of note, due to the unpredictable weather and excessive damp in the Pacific Northwest, at Armadas Exterior we only use stainless steel hidden hanger clips when installing gutters on homes in
What Are The Next Steps?
Once you've chosen the material and color for your Portland home's new gutter system, you must still decide on which style of seamless gutter system is best for your home. Did you know that there are three basic types of seamless gutter systems in the greater northwest area of Oregon and Washington? 5K Gutters, Fascia Style Gutters, and 6K Gutters are the most commonly used styles in the Portland area. Each of these systems has its pros and cons. Armadas Exterior is your gutter installation expert and we will help you decide which system is best for you. Armadas Exterior wants to give you the tools to make a well-informed decision. If you need to know more about 5K, Fascia, and 6K gutters, you can learn more here.
And Then?
After you've decided on the gutter system that works best for your Portland home, Armadas Exterior will be ready to step in and give you the most personal and professional gutter installation available in Portland. Our employees are trained and professional and will get your gutter system installed properly.
If you're looking for quality gutter installation in Portland, don't hesitate to call Armadas Exterior LLC at (503) 753-1664 for a free estimate!