Trust Our Gutter Installation Services
Gutters are a key part of your roofing system, diverting water away from your foundation and protecting your landscaping. When you need trusted gutter solutions, turn to the professionals at Armadas Exterior LLC. We provide the best gutter installation in Gresham, OR and the surrounding areas of northwestern Oregon for both homeowners and business owners. Call us at (503) 753-1664 or reach out online if you would like to learn more about our services.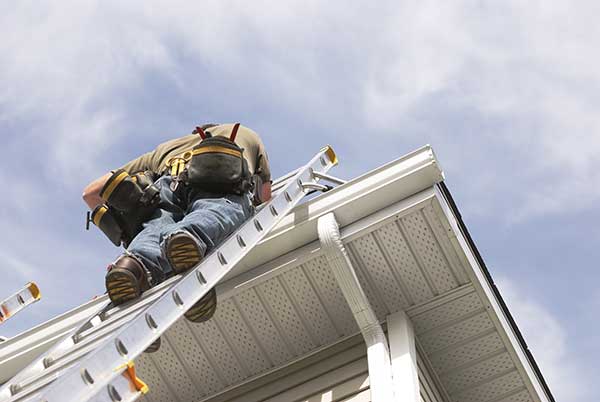 Improperly installed gutters can cause serious drainage problems that can accelerate the aging of your siding, roofing, and driveway materials, not to mention cause damage to your foundation. Let us help you protect your property with a functional, attractive, and affordable gutter system.
Types of Gutter Installation We Provide
Armadas Exterior LLC installs a variety of gutters for our customers, because we know no two properties are the same. We honor the uniqueness of your home or business by offering different types of gutters, such as:
5" K-style gutters
6" K-style gutters
6" fascia seamless gutters
In addition, our team also provides screening and leaf trap options for your gutters. By having a gutter screen installed with your new seamless gutters, you can keep your gutter maintenance to an absolute minimum and prevent harmful debris from entering and clogging your gutters and downspouts.
Benefits of Seamless Gutters
Seamless gutters are the modern standard for new gutter installation jobs because they perform better than sectional gutters, last longer, and improve your property's appearance. Having fewer seams leads to less maintenance because twigs, leaves, and pine needles won't stick in the seams of your gutters. The result is a beautiful gutter system that, when combined with gutter screens, is virtually maintenance-free.
Contact Us Today for a Free Estimate
When it's time for gutter installation in Gresham, OR or the surrounding area, contact Armadas Exterior LLC to book a consultation for your project. Give us a call at (503) 753-1664 or reach out online by submitting our convenient contact form. We will be in touch soon.