High-Quality Siding Installation
Your home's siding plays a significant role in the protection it provides against the elements and in its ability to generate curb appeal. As such, it's essential to invest in high-quality siding when the time comes for siding replacement or siding installation in Gresham, OR, and our team can be there to help. At Armadas Exterior LLC, our highly qualified, experienced professionals install James Hardie® siding products for our customers. If you would like to learn more about this option, we invite you to give us a call at (503) 753-1664 or contact us via our online form.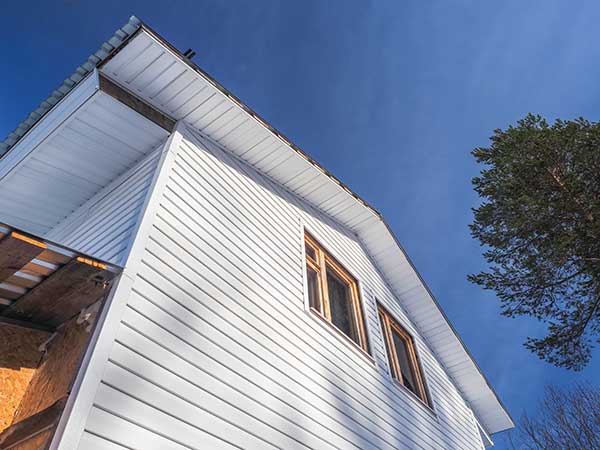 What Makes James Hardie Different?
James Hardie fiber cement siding products feature unmatched longevity, durability, and beauty over other siding options. Our team can help you make the right decision for your new siding when it comes to the right style and color to transform your property.
When you choose James Hardie siding, you're choosing a siding material that's a cut above the rest. Unlike vinyl siding, fiber cement does not absorb moisture. It won't warp or split as it receives exposure to the elements over time. Fiber cement siding is also impervious to pests and fire damage, unlike wood siding.
James Hardie siding comes in a wide range of colors and styles for you to choose from, including board and batten siding, shingle-style siding, stucco architectural panels, and traditional horizontal planks. We can even mix and match different styles, along with matching fiber cement trim elements, to complete your siding project.
Signs You Need Siding Installation
When the time comes for new siding installation, you may see visible damage on your home's exterior, including cracks, holes, missing siding boards, or even mold growth. However, siding damage isn't always obvious upon a quick inspection. Moisture can also seep inside damaged siding boards and compromise your home's insulation and protection against the elements. A siding inspection from the pros at Armadas Exterior LLC can help you determine if you need to consider a new siding installation.
Contact Us Today for a Free Estimate
Schedule a free consultation for siding installation in Gresham, OR and get your siding inspection with Armadas Exterior LLC today. Call us at (503) 753-1664 or reach us online by submitting our contact form with your information.