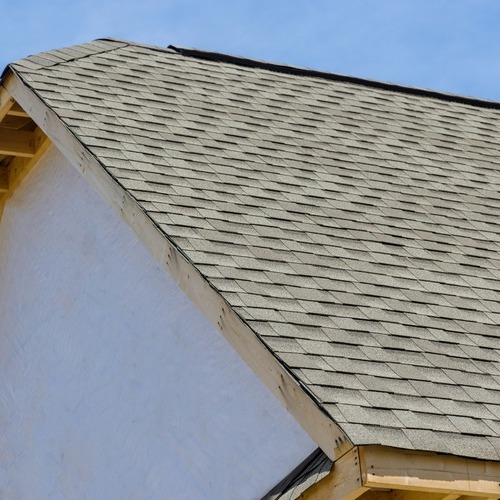 Gresham Roofing Contractor: Ensuring Quality Roofing Solutions
When it comes to your home, having a reliable and durable roof is crucial for protection against the elements. In Gresham, Oregon, finding a reputable roofing contractor is essential to ensure the longevity and functionality of your roof. A professional Gresham roofing contractor possesses the expertise and experience needed to deliver high-quality roofing solutions that meet your specific needs. Explore the importance of hiring a Gresham roofing contractor and highlights the key factors to consider when selecting the right contractor for your roofing project.
The Significance of a Reliable Roofing Contractor
Your roof is the first line of defense against the harsh weather conditions in Gresham. It protects your property, belongings, and loved ones from rain, wind, snow, and UV radiation. Hiring a reliable roofing contractor ensures that your roof is installed or repaired to the highest standards, providing you with a durable and long-lasting solution.
Experience and Expertise in Gresham Roofing Projects
A reputable Gresham roofing contractor possesses extensive experience and expertise in handling various roofing projects. Whether it's a residential roof replacement, commercial roof installation, or roof repairs, their knowledge of local weather patterns and building codes enables them to deliver exceptional results.
Services Offered by Gresham Roofing Contractors
Gresham roofing contractors offer a wide range of services to cater to different roofing needs. These services include roof inspections, new roof installations, roof repairs, roof maintenance, gutter installations, and more. They work closely with clients to understand their requirements and provide tailored solutions.
Quality Materials and Craftsmanship
A professional Gresham roofing contractor understands the importance of using high-quality materials and employing skilled craftsmanship. They collaborate with trusted suppliers to source top-grade roofing materials that offer durability, resistance to extreme weather conditions, and aesthetic appeal. The skilled roofing team ensures precise installation techniques, resulting in a flawless roof that stands the test of time.
Understanding Local Building Codes and Regulations
Compliance with City of Gresham building codes and regulations is crucial to ensure the safety and legality of your roofing project. Gresham roofing contractors have an in-depth understanding of these codes and regulations. They ensure that your roof meets all the necessary requirements, obtaining the required permits and inspections throughout the process.
Competitive Pricing and Cost Transparency
Gresham roofing contractors strive to offer competitive pricing without compromising on quality. They provide detailed and transparent cost estimates, outlining the expenses involved in the roofing project. This transparency allows you to make informed decisions based on your budget and specific requirements.
Timely Project Completion
Efficiency and timely project completion are key factors when hiring a roofing contractor. A professional Gresham roofing contractor adheres to strict timelines and completes the project within the agreed-upon schedule. This ensures minimal disruption to your daily routine and provides peace of mind.
Importance of Roof Maintenance and Repairs
Regular maintenance and timely repairs are vital for extending the lifespan of your roof. Gresham roofing contractors offer comprehensive maintenance plans to keep your roof in optimal condition. They identify potential issues and address them promptly, preventing costly damages in the future.
Energy-Efficient Roofing Solutions
Incorporating energy-efficient roofing solutions can significantly reduce your energy consumption and contribute to a greener environment. Gresham roofing contractors offer eco-friendly roofing options, such as cool roofs and solar panels, that help minimize heat absorption and lower utility bills.
Customer Reviews and Testimonials
Before selecting a roofing contractor, it's essential to consider their reputation in the industry. Read customer reviews and testimonials to gauge the level of satisfaction among previous clients. Positive feedback and high ratings indicate a reliable and trustworthy roofing contractor.
Insurance Coverage and Warranties
Ensure that the Gresham roofing contractor you choose has appropriate insurance coverage, including liability and worker's compensation. Additionally, inquire about the warranties provided for both materials and workmanship. A reputable contractor stands behind their work and offers comprehensive warranties for added peace of mind.
Sustainable Roofing Options
If sustainability is a priority for you, discuss eco-friendly roofing options with your contractor. Gresham roofing contractors can recommend sustainable materials, such as recycled shingles or green roofs, that reduce environmental impact and enhance energy efficiency.
Hiring a Gresham Roofing Contractor: Tips and Considerations
When selecting a Gresham roofing contractor, consider the following tips and considerations:
Research multiple contractors and compare their experience, expertise, and pricing.
Check for proper licensing, insurance, and certifications.
Request a detailed written estimate.
Ask for references and view previous projects.
Inquire about the warranty coverage.
Evaluate their customer service and communication skills.
Frequently Asked Questions
How often should I have my roof inspected?
Regular roof inspections are recommended at least once a year, especially before and after severe weather conditions.
How long does a roof replacement project usually take?
The duration of a roof replacement project depends on various factors, such as the size of the roof and the complexity of the installation. On average, it can take anywhere from a few days to a couple of weeks.
What are the signs that indicate I need a roof repair?
Some common signs include leaks, missing or damaged shingles, sagging areas, and excessive granule loss.
Can I install a new roof over the existing one?
In some cases, it may be possible to install a new roof over the existing one. However, it's important to consult with a professional roofing contractor to assess the structural integrity and suitability for such installations.
Do Gresham roofing contractors provide free estimates?
Most reputable Gresham roofing contractors offer free estimates as part of their initial consultation process. Armadas Exterior does offer complimentary estimates. Just call and contact us.