What To Know Before Selecting A Contractor
This list will help you identify potential problems and give you the security of making the right choice.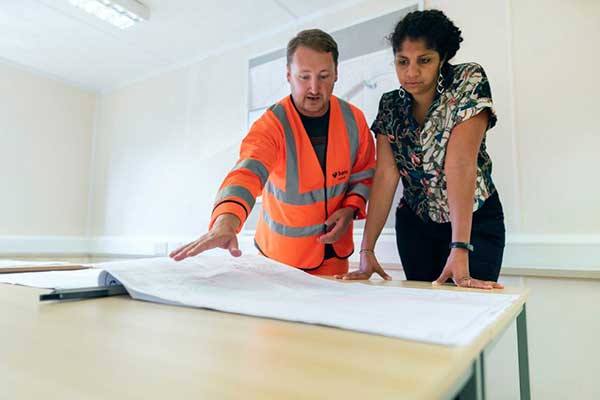 There are common misconceptions about selecting a contractor whether it be for roofing, gutters, siding, painting, plumbing, or even a full addition to your home. It is our hope that this will help guide through the selection process and give you some inside information that will better arm you with the right questions.
We all want the same thing for our contractors; a good price, a quick remodel or repair, and great quality. Tragically in this day and age we typically have to sacrifice one of those unless we know what we are doing.
Does your contractor offer financing and why is this important?
While you are likely to get the best price from a small independent contractor, it is risky even with a licensed contractor that has insurance and bond. Pending lawsuits and litigation typically end with a $5,000 bond payout to homeowners that actually pursue it to the end. However if this contractor offers financing then he/she has been vetted by a legitimate firm and found that they are suitable to utilize their services. The requirements to offer financing are quite stringent.
Okay so you have selected a contractor that offers financing but did you know that the finance companies have now educated the contractor on how to increase their price for every estimate with the expectation that homeowners will always select the financing option. This means your estimates are now an average of 20% higher or more in most cases. WHAT??!! Okay so let's be clear on this. Contractors are subject to some incredibly high service fees at this point. Homeowners usually steer to the no interest rates so if a contractor finances you for a $20,000 project and you pay it in full during the promotional period, how did that finance company make any money?… Yeah you guessed it the contractor paid for it out of the original estimate. These fees for contractors can be as high as 30% of the entire contract.
Cash talks people!!! You definitely have room to negotiate the price with any contractor that offers financing if you are paying with cash. When cash isn't an option, maybe ask the contractor if he/she can show you some of their least expensive financing options.
Is your contractor certified with any major product lines?
There are major brand names out there in nearly every aspect of remodeling that you are probably familiar with such as GAF, CertainTeed, Toshiba, Sherwin-Willaims, James Hardie, Simonton, and the list goes on. Well these major names offer big rewards for loyal contractors that are willing to learn their product and adhere to their specifications. Certified contractors have to go through the manufactures training program and learn the exact requirements for installing these components which means huge rewards for you. Certified contractors can typically offer you longer warranties, better products, and better pricing with these brand names that you already know and trust. These major names have also vetted your contractor and require them to maintain certifications by retraining them, testing them, and inspecting their work as well as maintaining customer satisfaction. A contractor that is certified is a contractor that cares.
Does Your Contractor Use Subcontractors?
This may not always be important but in some instances a contractor may only use subcontractors and this means you are paying for a middle man and you are now subject to paying more for someone else to do the work that they won't be doing themselves. It is hopeful that this contractor has done their research and trusts the subcontractors enough to put them on your sight. The pitfall to that is oftentimes there are turnovers within that subcontractors company that the General Contractor does not know about, or perhaps there has been a major turnover and the subcontractor they knew is no longer the ones they still know.
Good Luck
YOU ARE NOW ARMED WITH KNOWLEDGE TO MAKE THE SAFE CHOICE